What is English+?
We are excited to introduce ENGLISH+, a flexible and completely customizable solution that combines our immersive English language training and your choice of subject area, such as business, health and sports. Create a program that responds to the unique learning needs of your students while providing a Canadian experience that will last a lifetime.
Students will enjoy a tailored program that builds on WELC's key strengths, including small class sizes, a beautiful campus, cultural activities, expert teachers and friendly staff. Let us be your students' home away from home in a community that is safe, diverse, and welcoming.
KEY DETAILS
Tuition: $ 2,999*
Program Length: 4 weeks on-campus
Maximum Class Size: 20 students
Age Requirement: 16+
Housing: Accommodations included with tuition
* Tuition includes: Accommodations, health insurance, and ancillary fees (subject to change).
WHY CHOOSE ENGLISH+?
WHAT IS THE SCHEDULE FOR ENGLISH+?
There are four standard start dates during the year for ENGLISH+ programs. If these dates do not work, we can accommodate an alternative start date, which can be discussed during the consultation phase of the program design process.
The ENGLISH+ program has 24 hours of in-class instruction per week. Students learn English and are exposed to Canadian culture through experiential learning, exploring local attractions as well as attending university lectures and social events.
SESSION START DATES
| | |
| --- | --- |
| Session 1 | June 17 |
| Session 2 | July 2 |
| Session 3 | July 15 |
| Session 4 | July 29 |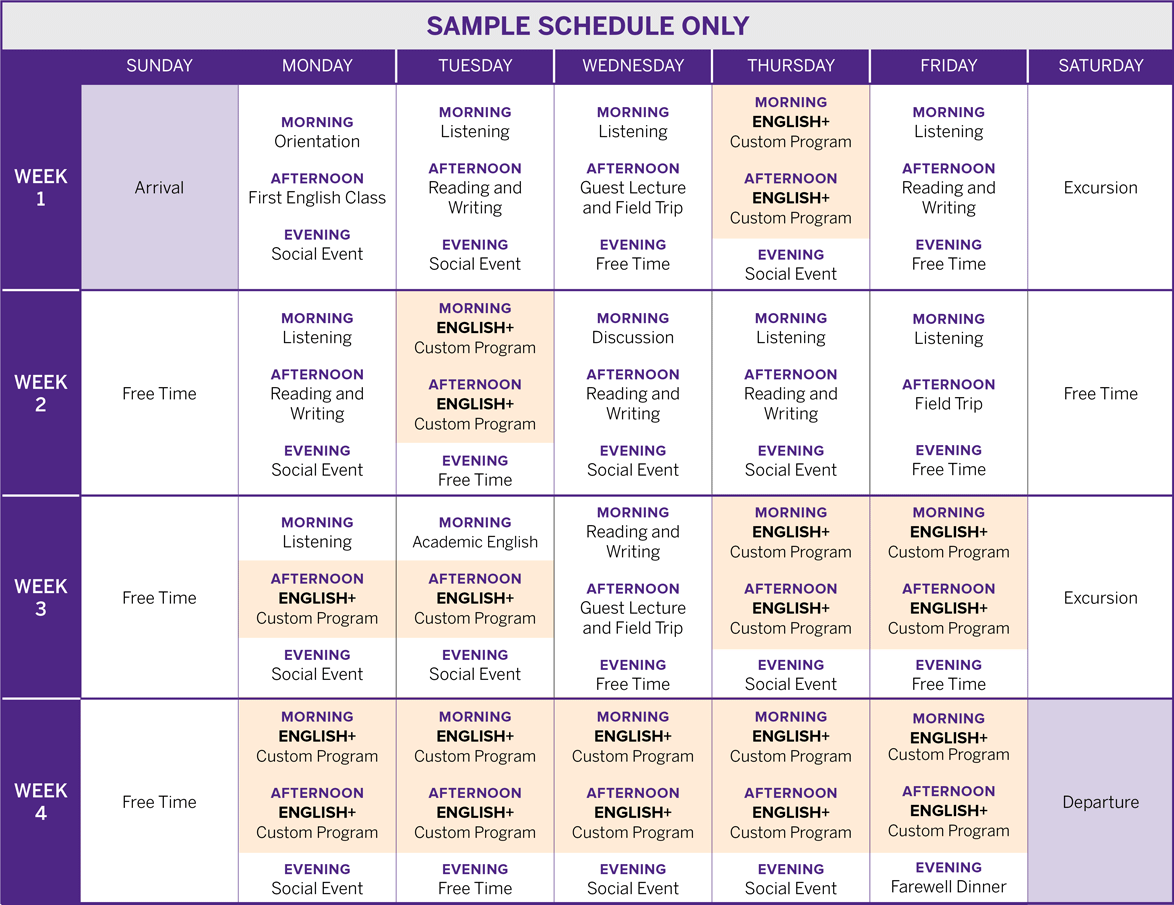 Accessible Sample Schedule Available Here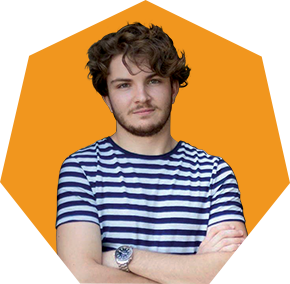 WHAT STUDENTS ARE SAYING
"WELC was the perfect opportunity to improve my English! Classes were very interesting and challenging, as I was not familiar with the English rules in Canada."
Vladislav Svarc
2014 WELC alumnus, current Western Engineering student
WHERE IS WESTERN LOCATED?
---
WANT TO BUILD YOUR
OWN CUSTOM PROGRAM?
Fill out the form below.